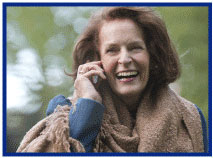 The word "wrap" has a multitude of meanings. It can be a verb (transitive, intransitive or phrasal), noun, or an idiom (such as "under wraps"). If you just finished filming a movie and put a foil-encased, stuffed, rolled tortilla inside your shawl to keep it warm you have; wrapped a wrapped wrap in a wrap at a wrap. Say that three times fast. If you encase a bunch of great coverages in one product you get Wrap+® Executive Liability for Professional Companies.

Travelers Wrap+ is designed for private companies and non-profit organizations and has been crafted with the flexibility to respond to standalone coverage needs or as one seamless policy suite of coverages based on the insured's choices. It offers a diverse range of coverages that includes Crime (employee dishonesty and third party), Kidnap and Ransom, and Management Liability which protects against claims alleging wrongful acts relating to employment practices, fiduciary responsibility and other breaches of duty on behalf of directors, officers and managers of the company or organization. This state-of-the-art product also offers consistent language, terms and conditions throughout all coverages, making policy building more efficient.

Click the links below to learn more about available options, access highlight and sell sheets, and more:
To access the Wrap+ please log into Big "I" Markets and look for Wrap+ products in the commercial product listing. Please note that the Community Homeowners Associations and Healthcare Organization are not currently available through Big "I" Markets.
_______________________________________
Ethical and Legal Obligations
"Legal and Ethical Obligations for Insurance Professionals…Or 24 Ways to Get Into So Much Trouble Even Agent Jack Bauer Can't Save You"
February 11, 2015; 1:00 to 4:00 p.m. Eastern Time
$79 - Click here to register.

This webinar discusses the many ethical and legal obligations that insurance professionals have as a matter of statute, regulation, or case law (tort and breach of contract). Included are the types of legal and ethical obligations faced by agents and other insurance professionals, with a focus on how to make daily decisions within a legal and ethical framework. 24 specific areas of agency operation are examined, along with any legal and ethical components within those areas. VU webinar questions can be sent to bestpractices@iiaba.net.
Remember that you can view the following webinars 24/7 by checking out the BIM Webinar Library. To do that log onto Big "I" Markets and click on "Publications".
Personal Liability Trends - Fireman's Fund
TravPay
Commercial Lessor's Risk
Affluent Homeowners
Travelers Select Products (series)
Travel Insurance
Community Banks
XS Flood
Real Estate E&O
RLI Personal Umbrella
Affluent Homeowner
"Oh, by the way...Flood Sale"
Habitational
Non-standard Homeowner
Student Housing
+++++
"OH BY THE WAY...FLOOD SALE" WEBINAR
Interested in learning flood marketing techniques? Participate in the "Oh, By the Way...Flood Sale" webinar presented by Big "I" Flood Program Manager, Jeff St. John. Topics in the fast-paced 1 hour presentation include: Reasons to Sell Flood Insurance • Reasons Consumers Should Buy • Limited Product Knowledge • Misconceptions by Agents & Consumers • Talking Points & Myth Busters • The Flood Risk • Flood Resources – Facts & Statistics.
BIM WEBSITE TRAINING WEBINAR
For all you folks who recently registered for Big "I" Markets, remember you can participate in a webinar from the comfort of your office to help you learn how to navigate around the system. Every Thursday at 2:00 p.m. EST we'll show you how to navigate the Big "I" Markets platform, including how to submit a quote! Register for the webinar by sending an email with your name and company name to bigimarkets@iiaba.net. Include "Website Navigation Webinar" in the subject line or body of your email. A recording of this webinar can be found under "Publications" after logging into Big "I" Markets.
________________________________________
Here are the top three items that got BIM agents clicking from our last edition... see what you missed!
Original TFT Article About UM/UIM - January 22, 2013
________________________________________
Big "I" Markets Sale of the Week

Tuesday, January 20, 2015

---
Follow Us:







TFT is authored by Michael Welch
Big "I" Markets Service Coordinator