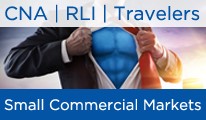 Three carriers, one submission. Broader options put choice and quality at your fingertips.
Single day, short term, and annual policies available. Vendors can secure coverage. Parades, overnight events w/camping, and more. No limit on event size.
Comprehensive professional liability coverage for architects, engineers, and surveyors with the expertise to understand a firm's needs and the decision-making authority to get the job done.