Provides comprehensive professional liability coverage for architects, engineers, and surveyors with the expertise to understand a firm's needs and the authority to get the job done.
Offers a single property & liability policy that protects against the financial and personal risks confronting organizations with operations outside of U.S.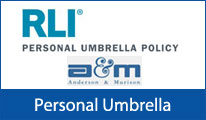 Access to 2 stand-alone personal umbrella markets: RLI (preferred) and Anderson & Murison (alternative). Protect yourself from "failure to offer" E&O claims; offer a personal umbrella to every client.