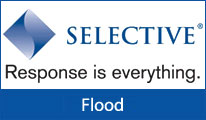 Together, Big "I" Flood and Selective's relationship helps deliver members an unparalleled flood program.
Their underwriting approach is to offer quality coverage at a competitive price, regardless of property age as long as updated within the last 30 years.
Provides comprehensive professional liability coverage for architects, engineers, and surveyors with the expertise to understand a firm's needs and the authority to get the job done.