---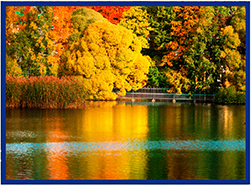 Minnesota is known as the "Land of 10,000 Lakes." The actual number is 11,842 lakes… and that only includes lakes over 10 acres. If we were to include lakes and basins under 10 acres, the number would be even greater. There are so many lakes in Minnesota that many of them are not even named. Many have the same name; there are 115 Long Lakes in Minnesota.

Like the number of lakes in Minnesota, the various types bonds that can be needed is numerous. Goldleaf proudly bears the tagline, "One Company…Hundreds of Bonds" to express its ability to connect you to the very large number of bonds out there. And like the lakes in Minnesota, many bonds have the same name but have different requirements when underwriting.

For independent insurance agents, navigating the world of surety can be daunting because of the sheer number of bonds out there. But it doesn't need to be. Goldleaf Surety's experience staff of Account Specialists can help you with all of your bond needs. When your client comes to you needing a "surety bond," Goldleaf can assist you in determining what bond your insured is needing and then navigate the underwriting process on your behalf to quickly obtain the correct bond for your client.

Goldleaf Surety has the experience and market access to assist you in obtaining the bonds you need. For Contract bonds, License and Permit bonds, Court and Fidelity Bonds, Large Commercial Bonds, Technology and Software Bonds, and Private Equity Ownership Bonds, log in to www.bigimarkets.com or email bigimarkets@iiaba.net and an underwriter will contact you.
Members receive up to 40% off from Insure Response on 24/7 or after-hours agency call answering plans.

In a recent market study, we found that 86% of calls that came into Trusted Choice®.com and went to voicemail ended in a hang-up. To compound that staggering statistic, in a recent after hours (7pm-9pm) outbound call campaign to over 400 independent agencies, 94% of those calls went to voicemail or were not answered at all and 86% of calls that go to voicemail were hang-ups.

Bottom Line: Customers expect a human to answer. If they get voicemail, they hang up and your agency misses out on a new sale or actively servicing an existing client when it's convenient for them.

Insure Response can answer the calls you've been missing like an in-house CSR. They are licensed insurance agents in the USA to equipped to answer new and existing client phone calls 24/7, after hours or when you're busy.

And, they are offering Big "I" members deeply discounted rates on call answering services.
| | | | |
| --- | --- | --- | --- |
| Plan Comparison | One-time setup fee | Minimum monthly fee | Overage fee |
| Insure Response standard pricing | $400 | $250 | $1.25/minute |
| Big "I" member pricing | $250 | $99 | $1.25/minute |
Insure Response Offers Big "I" member agencies:
Two fully redundant locations in the USA: Missouri and South Carolina

CSRs with insurance training including some licensed P&C agents

Licensed management and supervisory staff

Branded greetings where they answer as your agency

Customized agency profile including a pop-up screen with your core information, location address, names of staff, office hours etc. so they know your basic operation when the client calls

All calls are recorded and available upon request

Detailed reports available in real time via email and online reporting site

Bilingual staff
Download our flyer with detailed service offerings and pricing.

Visit www.insureresponse.com/iiaba for program details or to quickly and easily register online. For more information, contact clientrelations@insureresponse.com or call 866-466-7891 to start the discussion on how your agency can affordably operate 24/7.
---
Chubb Small Commercial Offers Broad Protection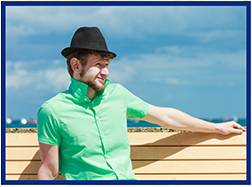 Have you seen the commercial with the guy on a bench complaining that he didn't get full replacement cost for his totaled car? He says it wasn't that he didn't choose the right plan, but that he chose the wrong insurance company. My wife has told me I may no longer yell back, "No, you chose the wrong plan!" every time that commercial runs. If his plan didn't come with new car replacement coverage, he should have gotten it as an endorsement as it is implied it was available.

We all know that two polices from two different carriers will rarely be identical. Some auto policies will include new car replacement while others don't or only as an endorsement. Some business owner policies will cover non-owner aircraft (with crew) while the typical BOP does not and may not even offer it as an endorsement. Chubb's broader protection in its BOP means that non-owned aircraft (with crew) is covered, but that's not all and they have prepared a coverage sheet to lay it out for you. It contains policy features, most broken down by four limit options, and a comparison vs. the typical policy.

To see a full list of all Chubb's eligible classes, please view the Chubb SCI appetite guide.

Chubb offers:
BOP with Blanket limit options of $50-100-250-500k

Workers Comp (Some states excluded)

Management & Misc. Professional Liability
Other available features include:
Blanket insurance coverage for building and business personal property

Hired/non-owned auto

Privacy liability and data breach (cyber)

Foreign liability including kidnap and ransom

Electronic data liability

Employee benefits liability

Employment Practices Liability (EPL)

Equipment breakdown

ERISA

Stop gap

Water back-up and sump overflow
Chubb Small Commercial Insurance (SCI) leverages superior underwriting expertise and world-renowned claims, account services, and financial strength to offer solutions for small businesses with up to $10M in revenue. Chubb recognizes that not all coverages fit the needs of every business and that is why they have crafted a customizable suite of state-of the-art insurance products to fit your client's specific needs. Available in all states except

AK

FL,

HI
&

LA.

Our other Small Commercial carriers:
Travelers Select®: Travelers Select Accounts offers a robust variety of coverages for small businesses. A proprietary BOP product, Master Pac®, Workers' Compensation, Commercial Automobile, and Commercial Umbrella are available, with a broad array of industry-specific coverage options and coverage extensions. Travelers is available in all states except AK, FL, HI, LA, RI & TX.

CNA Small Business: CNA Small Business currently offers a market for a broad variety of businesses, representing Healthcare, Financial Institutions, Professional Services, Business Services, Technology, Retail, Real Estate, Wholesalers and Manufacturing. BOP, Workers Compensation, Commercial Automobile, and Umbrella and Miscellaneous Professional Liability products are available. CNA is available in all states except AK & HI.
ACORD Applications and 3-year loss runs will be required.

If you have any questions about Chubb or the Small Commercial product, please contact Big "I" Markets Commercial Underwriter Tom Spires at tom.spires@iiaba.net