---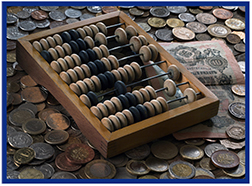 Chase, Clarke, Stewart & Fontana, one of the oldest and largest insurance agencies in Springfield, Massachusetts, faced a dilemma: how to stay independent when two of its partners were retiring. Could the agency afford to buy out both partners at the same time? As it turns out, it could, thanks to timely financing from InsurBanc, a division of Connecticut Community Bank NA.

Chase, Clarke, Stewart & Fontana is a full-service insurance agency in Springfield, Massachusetts, with a history that dates back to 1827. Over the years, CCSF has grown through the acquisition of smaller local agencies, always keeping its roots in the community and maintaining its independence.

In 2017, CCSF found itself at a crossroads. Two of its five partners were nearing the agency's mandatory retirement age of 66, and CCSF's bylaws required that they retire their shares in the company.

As partner Ray Lukas explains, "We had been able to buy out retiring partners before, either through bank financing or an internal buyout, but we had never been faced with two retirements. We weren't sure we could do it. How would we handle the partners' clients, and could we afford to do a buyout?"

At the same time, CCSF knew there were large national brokerages which expressed interest in purchasing smaller agencies, and the multiples were attractive. While selling to a larger firm would allow the partners to maximize their earnings, CCSF also wanted to explore options that could keep the agency independent.

Prior to starting his own agency, which merged with CCSF in 2004, Lukas worked for a large financial services company in Boston. "I knew what it was like to work in a cubicle, where the only thing that matters are the numbers, you don't have an identity and you aren't in control of your destiny," he says. "That weighed on my mind as we discussed the agency's future."

In the end, CCSF was able to come up with a perpetuation plan that was favorable to everyone involved. "We raised the acquisition price for an internal buyout to make it more appealing for the retiring partners, plus we offered a two-year brokerage agreement," Lukas says. "Then we set out to see if we could get the financing."

'InsurBanc spoke our language'

Lukas turned right away to InsurBanc... read the full case study at Insurbanc.com.
It is crunch time for YOUR political action committee - InsurPac! December 31 is the deadline for reporting purposes. Take two minutes now to watch this new InsurPac video for a quick primer on why supporting InsurPac is essential for independent agents.

With a newly divided Congress, a new Chairwoman of our primary committee for independent agents and brokers, dozens of new members of Congress that need education on independent agents, an important legislative agenda for independent agents, and more, it is imperative that every single Big "I" member contribute to your PAC.

Online contributions can be made at www.insurpac.com/form, or checks payable to "InsurPac" - personal, LLC or partnership checks are also accepted.

We need a robust InsurPac to ensure YOUR voice is heard, and understood, on Capitol Hill! Learn more about InsurPac at www.insurpac.com.
---
12 Insurances of Christmas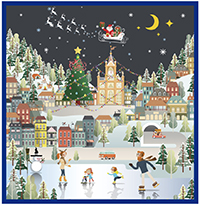 On the first day of Christmas an un-watered Christmas tree… caused one small fire.
On the second day of Christmas my neighbors each recieved… two REALLY huge gifts.
On the third day of Christmas my entire work crew coming down with the flu… put the construction job three weeks behind.
On the fourth day of Christmas, a party foul extreme… four festive guests tripped and fell on a step that was icy.
On the fifth day of Christmas my true love gave to me - fiiiiiiiive golden pieces of jewelry.
On the sixth day of Christmas a clueless manager gave our employees… six inappropriate gifts.
On the seventh day of Christmas the dog chasing the cat gave to me… seven broken, expensive decorations and ornaments.
On the eighth day of Christmas a blizzard somewhere caused me… an eight hour flight delay (and I missed my connection)
On the ninth day of Christmas an early morning sale gave to my store… nine injured shoppers.
On the tenth day of Christmas, icy roads put me in… a ten-car pile-up.
On the eleventh day of Christmas a hacker gave to my company… eleven million hacked files.
On the twelfth day of Christmas a rapid warm up brought to me… twelve inches of melted snow.
The Big "I" Markets team wishes you happy holidays, a Merry Christmas and a Happy New Year. We return to publication on January 8th. As always, www.bigimarkets.com is open 24/7!