---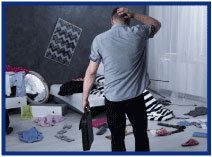 Imagine playing in the Super Bowl, turning in a great performance (including catching two touchdown passes) but your team still loses the big game. You fly back and turn the key hoping to be soothed by the comfort of being home, only to find thieves have broken in while you were gone. If you haven't already figured it out I'm talking about poor Rob Gronkowski of the New England Patriots.

The Fine Art Program on Big "I" Markets offers customized products and services for commercial and personal inland marine fine art and valuable articles. Coverage is available for museums, galleries, private dealers and corporate collections as well as private fine art collections, jewelry, fine wine, silverware, musical instruments, antiques and any collectible imaginable. This program offers many specialized features designed for all types of risks that will appeal to even the most discerning collector, regardless of risk size. The carrier's in-depth knowledge of both personal and commercial exposures allows them to underwrite diverse risks resulting in policies that are individually tailored to meet the unique needs of your insureds.

Working with a specialty company that understands the unique elements of these risks leads to the most competitive pricing, considerably broader and more flexible coverage than your standard homeowners insurer, and expert claims handling.

Special items warrant special coverages and terms not commonly found in standard policies, offering the following coverages and unique features:
All risks of physical loss or damage

Worldwide coverage, including transit

Valuation options to meet individual risk needs

No per-item limitations

Newly acquired property coverage

No deductibles

Optional buy-back for recovered property

Legal liability coverage for objects in your care, custody or control
Expertise in claims adjusting is vital when specializing in niche coverages. Claims are processed in-house and are assigned to one of expert adjusters from a tight network of specialists in the US. These specialists then work directly with your insured guaranteeing privacy and utmost discretion in adjusting the claim. This high profile network of adjusters gives your clients access to a host of niche industry specialists to aid in the claims process such as:
Fine art, collectible and jewelry appraisers

Specialty jewelers

Collectible societies

Conservation and restoration specialists

Auction houses

Museums and gallery curators

University historians and experts for unique items

Curating services for collectors
Policies are written on an admitted basis. The carrier is rated A XV by A.M. Best. The Personal Articles Floater (which replaces the Stand-alone Fine Arts commercial & personal products) is available on Big "I" Markets in all states (except AK & HI) for both commercial and personal lines.
We are considering new product additions to Big "I" Markets and would love your input. Please take about a minute to help us gauge agent interest in additions such as farm and ranch, bars and clubs and franchised food.

Click here to complete the survey.

Is there another product you would love to see BIM offer? Include it in the open ended final question. We would love to know how we can better serve you.

Thank you in advance, we truly appreciate your taking a moment of your valuable time to offer feedback.
---
Travelers' Competitive Advantage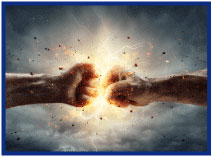 Travelers Select provides a complete range of coverage solutions and services for business, spanning the entire breadth of the small commercial marketplace. We invite you to take a closer look at the Travelers Competitive Advantage and the great things they're doing at Travelers Select Accounts. Travelers Select features:
National Strength and Stability

Second-largest writer of commercial U.S. property casualty insurance

Local Expertise

Innovative Solutions

Easy-to-Use Technology

Industry-leading Sales and Marketing Programs

Superior Claim Service

Brand Power

Cutting Edge Technology Platforms

Innovative Risk Control Services

Strong distribution presence with broad geographic presence across the U.S.

Strong Underwriting Culture
Appetite and Coverage Solutions
Products and services include all core commercial insurance lines, featuring the industry-leading Master PacSM and Pac PlusSM products, commercial auto, workers compensation, property, general liability and umbrella. They also offers a variety of specialty coverages, including boiler and machinery, inland marine, crime and electronic data processing.

Their goal is to keep their insurance solutions in sync with the changing needs of small businesses, with a particular focus on the following key economic segments:
Travelers Select is even more competitive and is submitted under the product name Small Commercial on Big "I" Markets. ACORD Applications and three-year loss runs will be required. Travelers is available in all states except AK, FL, HI, LA, RI & TX.
---
Free Agency Risk Management Webinar
Big "I" Professional Liability
Date: Wednesday, February 21
Time: 2:00 - 3:00 p.m. EDT
Cost: Free
Summary:
Our panelists will take a look under the hood at Uninsured Motorist/Underinsured Motorist (UM/UIM) coverage. We will also provide you with some helpful risk management tips and some claims examples of how bad claims happened to good agents when placing auto coverage.

The panel discussion will feature Bill Wilson, CPCU, ARM, AIM, AAM, Founder & CEO, InsuranceCommentary.com, Matt Davis, Claims Manager, and Jim Hanley Director, Agency Professional Liability Risk Management will moderate. Fasten your seat belts and register today for "Swerve to Avoid Agency Liability: All About UM/UIM."

If you have any questions relating to the topic that you would like addressed during the discussion, please email Big "I" Professional Liability's risk management director Jim Hanley.
Registration:
---
Be one of the first five with the correct answers and win a $5 gift card (Starbucks, Dunkin' Donuts, Baskin Robbins, or Krispy Kreme).

Don't forget to answer the Tie Breaker!

1. According to SecurAmerica, LLC, during what time is a burglary most likely to occur?
2. A SNHU professor was fired last week for originally giving a failing grade to a student who insisted a certain country actually exists. Name the country.
3. On this day (2/13) in 1799 the Massachusetts Legislature passed the first U.S law regulating what?
TIE BREAKER

TB - In the spring of 2012 extremely brazen thieves stole what from the town of Slavkov, Czech Republic.
---
LAST WEEK'S MOST CLICKED LINKS
Here are the top three items that got BIM agents clicking from our last edition... see what you missed!
---
BIG "I" MARKETS SALE OF THE WEEK