---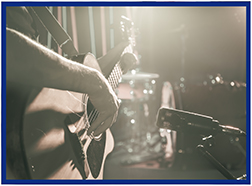 As the famous Bob Dylan song goes, times, they are a-changin'. This applies to the surety marketplace as well. For several years, strong profits, inexpensive reinsurance and competition in the surety underwriting business have worked to a contractor's advantage. However, this may be changing and contractors may start to see underwriting guidelines become stricter. An article in the January/February 2018 issue of Construction Executive states Cristian deRitis, senior director at Moody's Analytics while speaking at the Dodge Outlook Executive Conference in November loosely earmarked 2020 for the next recession.

Goldleaf Surety feels it is important for contractors to have a periodic surety checkup.
A solid surety program can give a contractor an edge over non-bonded contractors.

A solid surety program shows that the company has the financial wherewithal to tackle a job and fulfill its obligations.

A company's bonding capacity is largely a reflection of the company's working capital, net worth and debt. Simply put, the stronger your balance sheet the greater your aggregate bonding capacity.
When determining a company's bonding capacity the surety will review a company's:
Financial statements

Capacity to perform

Organizational structure

Management

Trade references

Credit history

Banking relationships

Job profitability
Goldleaf Surety's advice to contractors is this:
Maintain a healthy working capital in the company

Get aggressive about collecting accounts receivable

Minimize under-billings by reasonably over-billing contracts

Limit stockholders' withdrawals to a percentage of the net income

Avoid using your bank line to purchase equipment
In times of change, Goldleaf Surety Services is your constant in obtaining the best surety program available. For more information on bonds - or for help with your clients' bonds needs - log in to www.bigmarkets.com or email us at bigimarkets@iiaba.net and an underwriter will contact you.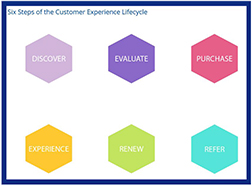 The Agents Council for Technology has launched a new Customer Experience Planning Website. This interactive online resource is designed to help agents understand the customer experience lifecycle and leverage technology to achieve the ease of doing business consumers expect.

The site explains the six phases of the consumer buying experience- discover, evaluate, purchase, experience, renew and refer-and breaks down the technology touchpoints agents should focus on during each phase. Tools such as a responsive agency website, online reviews, eSignature, online chat and mobile account management all have a role to play as consumers move from being aware they need insurance all the way through their in-policy experience. The site provides clear descriptions for each phase and touchpoint, along with resources for agents to use to get started improving their agency's customer experience.

"Based on your core customer needs, your agency may not want or need to implement every recommendation," says Ron Berg, ACT executive director. "However, ACT's Customer Experience Planning Website will help your agency identify the top one or two things you can do to set your agency's ease of doing business apart in this rapidly-accelerating digital age."

Be sure to check out the Customer Experience Planning Website today. Learn more about ACT at www.iiaba.net/ACT.
---
Connect with Small Business Customers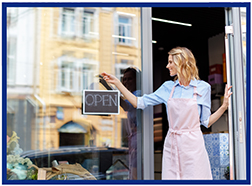 According to Forbes, small business makes up half of the economy as a whole. It is a $70 billion marketplace, with $40 billion within the CNA small business appetite. With nearly 120 years of insurance industry experience, CNA has developed a wide array of coverages to protect small businesses, highlighted by CNA Connect® their flagship business owners policy.

CNA Connect® provides small business clients broad and relevant protection, with more than 300 optional coverage endorsements that offer increased deductible options and a wide range of limit options for both Property and General Liability coverages.

TWO REASONS TO CHOOSE CNA CONNECT®
CNA Connect® is available for more than 600 classes of business, offering flexible coverage options.
Business Personal Property is coverage on premises and anywhere in the coverage territory in your care custody or control while you or your employees are traveling or moving between locations as the same limit.

Liability Coverage automatically includes aggregate limits per location, Broadened Liability Extension and 9 types of Additional Insureds.
Employee Dishonesty and Employment Practices Liability are included within the base coverage offering for most insureds, with higher limit options available.

CNA Connect® is customizable with specialized Choice Endorsements and a wide range of limit options.

Choice Endorsements expand coverages for unique industry-specific risks, including:
For more information, log into www.bigimarkets.com and click on Small Commercial or contact Big "I" Markets commercial underwriter Tom Spires at tom.spires@iiaba.net or (800) 221-7917 ext. 5470. This market is available in all states except AK, FL, HI and LA.