---
Travelers knows the challenges financial institutions face every day, and has the solutions to meet those needs. Travelers provides a variety of insurance protections for your business, including professional, management liability, and property & casualty coverages.

The right policy is essential, but that is only one part of what Travelers has to offer. Travelers Financial Institutions business has dedicated teams of underwriting and claim specialists with the local knowledge and expertise needed to understand the complexities of the financial institution industry.

Travelers also works with financial institution clients to help provide education on emerging and potential risks, and to provide tools and solutions to better prepare them for the future.

Directors and Officers Liability (D&O):
This policy provides liability protection when claims are asserted against directors and officers for actual or alleged wrongful acts. The assets of the company or organization, as well as the personal assets of its directors and officers, are protected from costly litigation.

Employment Practices Liability (EPL):
This policy helps protect company assets from employee lawsuits alleging discrimination, harassment or wrongful termination and other employment-related claims.

Fiduciary Liability:
Fiduciary liability insurance responds to claims made against employers, employee benefit plans, board members and employees for breaches of fiduciary duty with respect to employee benefit plans. These claims can include allegations of imprudent investment of plan assets, excessive fees paid to service providers, non-compliance with plan documents, and false and misleading statements to plan participants.

CyberRisk:
This policy provides coverage to protect against data breaches and other fast-evolving cyber exposures not covered by standard property and liability policies. The Travelers CyberRisk policy responds in multiple ways, such as security breach remediation and notification expense, network and information security liability, regulatory defense expenses, crisis management event expenses and computer program and electronic data restoration expenses.

Professional Liability for Financial Institutions:
Professional liability coverage is designed to protect all types of financial institutions and their directors, officers, and employees from claims relating to the rendering of professional services. Insurance company professional liability insurance is intended to protect insurance companies from claims arising out of their claims handling. Financial institutions professional liability can assist banks and credit unions with lender liability and professional services claims.

Financial Institutions Bond:
Financial Institutions Bond, with optional endorsements for social engineering fraud, electronic signatures, virtual currency, and account takeover coverages, provides an important backstop against the actions of dishonest employees, protecting a financial institution's balance sheet, assets and stakeholders' investments.

Kidnap & Ransom (K&R):
This coverage helps safeguard companies and their key managers against the significant costs associated with kidnappings and extortion, including threats of bodily harm, property damage, product contamination, computer viruses or loss of trade secrets.

Identity Fraud Expense Reimbursement:
The coverage reimburses certain expenses relating to restoring a victim's identity, including lost wages, pre-approved attorneys' fees, long distance telephone charges, loan re-application fees and notary and certified mailing charges.

For more about Travelers offering visit www.bigimarkets.com.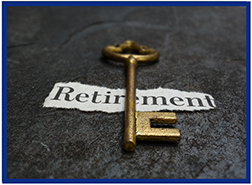 Trending in the retirement community is the emphasis on financial wellness for 401(k) plan participants. The primary purpose is to educate and engage participants on financial topics outside of their retirement plan with the goal of education, so employees can expand their knowledge base, gain control of their personal finances and plan for a better retirement. By acknowledging that participants are only going to maximize their participation in any 401(k) plan if their financial houses are in order, the financial wellness movement aims to provide overarching assistance so that the "big picture" of a family's finances are taken into consideration.

The key with financial wellness is to help plan participants understand that taking control of their total finances can lead to positive outcomes in many other areas of their life. Financial wellness is just that: wellness from being informed and in control. Enhanced education beyond the 401(k) plan teaches participants how to deal with things such as debt, college loans, large purchases, budgeting, etc. By assisting with real-life situations, financial wellness can help individuals understand and make adjustments in their everyday lives to help ease financial pressures. Once in control, financial wellness programs can educate participants on more advanced topics to help increase their financial literacy.

You can provide your employees with the best plan in the world, a comprehensive benefits package and a great salary, but if they cannot control their daily finances, they will not be able to take advantage of the plan's offerings. By helping employees reduce the stress of financial burdens you create a positive change that impacts everything from their work habits to their savings.

The Big "I" MEP 401(k) Plan has added a new online portal to help you and your participants achieve financial goals. "My Financial Fitness" offers a wide array of personalized tools engineered to boost fionancial literacy in an easy and engaging easy way. We offer topics for every stage of life, pinpointed knowledge building exercises, how-to-tutorials, games, progress tracking and live webinars!

The Big "I" MEP 401(k) Plan, available exclusively to Big "I" members, has helped many agencies fulfill a part of their fiduciary obligation by reviewing their plan expenses and educating them on the true cost of their plan. If you are interested in a free, no pressure, apples-to-apples comparison for your plan, please click here, complete the form and send it to Christine.Muñoz@iiaba.net.
---
Real Estate E&O Beyond The Sale
No matter how committed a real estate professional is to their clients, the clients may not feel they were adequately represented or may even feel defrauded. The agent's business and financial security depend on how well protected they are from a lawsuit or claim. Losing a case can be expensive but there are costs involved even if the case is won or dismissed that can run into the tens of thousands.

Travelers 1st Choice+® is specifically designed to offer protection to real estate professionals for the array of emerging exposures they face and can help protect them against losses resulting from negligence, errors, and omissions in the performance of professional services. This errors and omissions policy can be tailored to fit their business needs.

Key policy benefits include:
Network and information security offense coverage

Bodily injury and property damage coverage

Crisis event expense coverage

Claim services and pre-claim assistance
As part of its coverage, Travelers provides risk management services to assist in proactively mitigating legal liability exposures, including a helpline which provides up to a one-hour consultation with Litchfield Cavo*, a premier professional liability defense firm. This helpline provides confidential, knowledgeable, expert resources on a wide range of risk management topics.

Other Policy Features:
Bodily Injury and Property Damage resulting from a covered professional service(s).

Disciplinary proceeding defense expenses reimbursement up to $25,000.

Increased liability limits available for those who qualify.

Defense expenses related to covered claims in additional to the limits of coverage.

Deductible applies to defense expenses, unless endorsed or not allowed by state.

Option to provide prior acts coverage without a retroactive date limitation, for those who qualify.

Many extended reporting period options, including an unlimited time period endorsement option.

No exclusion for fair-housing discrimination committed in real estate professional services as a real estate agent or broker.

No exclusion for losses resulting from a real estate agent or broker failing to advise a buyer or seller that pollution, fungi and bacteria exists on a property.

No sub-limits for certain types of claims.

Coverage for employees and independent contractors of the insured automatically included as protected persons for claims resulting from professional services they perform for the named insured.
Coverage is available in all states with the exception of CA, HI, and LA and is written on admitted paper. Log in to Big "I" Markets at www.bigimarkets.com and click on Real Estate Agents and Property Manager E&O to learn more or to request a quote.

*

Assistance from Litchfield Cavo attorneys is not intended to replace the need to hire counsel to assist in making risk management decisions.