---
According to Bridgestreet, 60% of international business travelers have added vacation time onto a business trip and better than half of them bring their families along. This practice has come to be known as "bleisure." The trend towards bleisure is expected to grow as 94% of younger travelers have or want to do so.

Businesses are beginning to respond to bleisure travelers. The Bridgestreet report referenced above was for the hospitality industry and some designers are coming up with mixed outfits specially for the bleisure crowd.

When taking a vacation onto a business trip, your clients should still make sure it is protected with Travel Insurance. The typical plan will cover emergency medical expenses and baggage loss and delay, and recover at least some of the cost of the trip if the vacation portion has to be canceled or cut short.

As a Big "I" Markets agent, you can offer your clients travel insurance through our partner carrier Travel Insured International. Opt-in for Cancel for Any Reason Coverage, and your clients may cancel their plans and get up to 75% of their total trip cost for any reason they choose. They just have to have purchased within 21 days of deposit (other eligibility conditions must also be met) and cancel 48 or more hours prior to scheduled departure in order to be eligible.

The TII travel blog covers a myriad of travel related subjects including travel agent myths, bleisure, air travel tips, picking the right hotel, using a cellphone abroad, navigating hurricane season, and more. Don't know how to account for miles or rewards points in the cost of the trip? There may be a points rebanking fee if a trip is cancelled and that cost, up to $250, can be covered.

Travel Insurance can cover accident and sickness medical expense, emergency medical evacuation/repatriation, trip delays, cancellation, interruption, missed connections due to severe weather or many other reasons outside the traveler's control.

Obtaining coverage is easy:
The Travel Insurance International help desk can be reached at (800) 243-3174. Nancy Doherty can be reached by email nancy.doherty@iiaba.net or at (800) 221-7917 x5389. Submit business online at www.bigimarkets.com.



Rates, waiting periods, and coverages can vary in FL, IA, KS, NY & WA.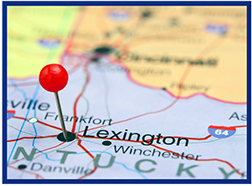 Non-standard homeowners is back the Blue Grass State! Lexington has reopened underwriting in the Kentucky for our non-standard home program.

Please submit your non-standard HO business through Big "I" Markets. Lexington can write unsupported secondary homes, short term vacation rental homes, unprotected homes, older homes in good shape, and rental homes.

A comprehensive list of broadening endorsements available. Minimum value of $150,000. Submit a quote today at www.bigimarkets.com. Look for Non-standard Homeowners, Renters, Condominium, Rental Dwellings, Vacant Dwellings in the personal products menu.
---
Keeping an RV Rolling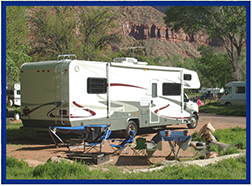 Recreational vehicles are sometimes called land yachts, and with good reason. Both yachts and RVs can carry of the comforts of home to remote locations, such as beds, kitchens, bathrooms, showers, closets, refrigerators, internet, TVs, in-motion satellite systems and more. The more amenities offered, the more complicated they are. Those systems are also competing for a limited amount of space in which to operate, so some amenities share functional space with others, meaning only one can be used at a time. Space can be created while parked with pop-up roofs and slide out walls.

Higher-end RVs can have multiple levels and larger, more luxurious versions of the same features, plus a few not found in less expensive RVs. More bells and whistles also means that there is more that must be maintained.

National General has an extensive Tips & Tricks manual that covers how to keep an RV running smoothly, including:
National General offers excellent RV coverage for motor homes with an original cost new value up to $1 million. Also eligible are travel trailers, fifth-wheel trailers, pop-up trailers, truck-mounted campers, Airstream trailers and toy haulers. Maximum coverage limit varies by state.

Specialized RV Protection

Included for free, with specialized options available:
Storage Option - Suspend coverage while the motorhome is in storage

$3,000 of Personal Effects Coverage (Higher coverage optional)

$1,000 of Pet Protection

$3,000 of Permanently Attached Equipment Coverage (Higher coverage optional)

Total loss replacement for permanently attached equipment

Emergency Expense Allowance

Fire Department Protection

Locksmith Coverage
Additional options available for purchase:
Replacement Cost Coverage1 (Stationary excluded)

Stationary Coverage

Vacation Liability

Full-Timers Coverage - For RVers who live in their RV full-time

Towing and Labor

Diminishing Deductible - 25% of their deductible is waived (up to 100%) for each annual renewal that they have no claims

Mexico Physical Damage

Additional Personal Effects Coverage

Additional Emergency Expense Coverage
Recreational Vehicle - Personal coverage is available on Big "I" Markets for most recreational vehicles, including motorhomes, fifth wheels, mounted truck campers and more.

Coverage available as new business in Alabama, Arizona, California, Florida, Illinois, Iowa, Kansas, Louisiana, Maryland, Montana, Nebraska, New York, North Carolina, North Dakota, Ohio, Oklahoma, South Carolina, South Dakota, Tennessee, Texas, Virginia, Washington, Wisconsin, and Wyoming.

Stationary Unit coverage is available as new business in Alabama, Arizona, Arkansas, Colorado, Florida, Georgia, Illinois, Iowa, Kansas, Kentucky, Louisiana, Maine, Michigan, Mississippi, Missouri, Montana, New Hampshire, Nebraska, New Mexico, New York, North Carolina, Ohio, Oklahoma, Pennsylvania, Rhode Island, South Carolina, South Dakota, Tennessee, Texas, Utah, Virginia, and Wyoming.



1 If your RV is totaled or stolen (and not recovered) in its first five model years it will be replaced with a comparable new RV, even if you're not the original owner. After the first five model years, you will receive your full original purchase price - not a depreciated amount - toward the purchase of the replacement RV. Replacement Cost Coverage must be purchased during the RV's model year or within the following four years.