---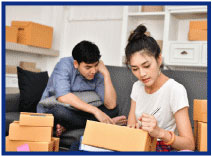 Offering personal umbrella coverage to every client is essential. That's why the Big "I" developed a customizable PUP declination form that you can use to document that you've offered umbrella coverage in your client files. This is a top-clicked resource among Big "I" members, and with good reason. Offering your client coverage can lead to a sale, and when it doesn't, documentation that it was offered can provide protection for your agency in the event of an agency E&O claim. For clients who choose to invest in umbrella coverage, here are some policy features from our standalone umbrella partner RLI:
Limits up to $5 million available ($1M in NM)

Excess UM/UIM available in all states.

The insured can keep their current homeowner/auto insurer

New drivers accepted - no age limit on drivers

Up to one DWI/DUI per household allowed

Auto limits as low as 100/300/50 in certain cases

Competitive, low premiums for increased limits of liability

Simple, self-underwriting application that lets you know immediately if the insured is accepted

E-signature and credit card payment options

Immediate coverage available in all 50 states plus D.C.
Given the success of the PUP Decline form, our team worked with RLI to add a similar resource for Home Business. Use our customizable Home Business declination form when discussing potential home business risks with your clients. Top business classes for this market include:
Visit www.iiaba.net/RLI and www.iiaba.net/homebusiness to download the forms from the right hand menu. Simply add your agency name to the bottom of each form using the PDF form field.
Helping you grow and retain your flood book of business just got easier with Selective! Selective is now offering you access to a fully automated private personal and small commercial flood insurance product that provides coverages similar to the NFIP Flood policy at competitive and often lower prices.

IT'S EASY
Fully automated capabilities simplify the process - simply quote the NFIP policy and if the policy qualifies, a private market quote option automatically becomes available.

IT'S FAST
Simply answer a few questions and a quote is issued instantly.

IT'S TRUSTED
Private flood insurance is provided to you through Selective and powered by DUAL, a Lloyd's of London coverholder.

IT'S CRITICAL
Having the ability to offer an alternative to the NFIP Flood policy can help you grow and retain your book of business.

For additional information, check out the new Private Flood handout. If you have any additional questions contact your Selective Flood Territory Manager or underwriting team at 877-348-0552.
---
Hotel Safety Training Discount
Last September a lawsuit was filed claiming nearly 90 people got sick after attending a dining event at a San Diego hotel. The suit claims the source of the norovirus came from a truffle stand prepared by the hotel. Proper Food Safety training may have prevented this.

RLI/CBIC offers discounted access to a variety of safety training courses, including Food Safety to your franchised hotel clients.

RLI/CBIC insureds can access safety training courses at a 30% discount. Courses include:
Food Safety

Foodborne Pathogens

Sanitation

Incident Investigation

Injury and Illness Prevention Program

Preventing Back Injury

Preventing Slips, Trips and Falls

Preventing Workplace Harassment

Safe Vehicle Operations

Safety Everywhere: Fire Safety
Contractors Bonding and Insurance Company, an RLI Company, provides Package policies for franchised hotel owners.

Eligibility:
Franchise and Boutique Hotels

1-5 story hotels with TIV up to $25M

Newly built or remodeled within past 25 years

Restaurants with UL 300 approved suppression systems

Swimming pools without diving boards or slides

All guest rooms exiting into an interior corridor
Coverage Highlights:
Building, Personal Property and Business Income

Special Form including Equipment Breakdown

Business Income ALS available

Commercial Property Basket Limits Endorsement

Property Enhancement Form (45 coverage enhancements)

Crime

Comprehensive General Liability

GL Enhancement (11 coverage enhancements)

Liquor Liability to a $1M limit

Employee Benefits Liability Coverage

Commercial Auto Coverage

Auto Enhancement (20 coverage enhancements)
Wind coverage may not be available in all coastal areas. This product is on Big "I" Markets available under Hotels in all states however, coverage options may be different in the following states: AZ, CA, ID, MT, ND, NV, NM, OR, WA, & WY.
---
NEW March Lightning Learning
Big "I" Virtual University
Date: Wednesday, March 7, 20, 28
Time: 11:30 - 11:50 p.m. EDT
Cost: $9.99 for all three sessions
Summary:
The Big "I" Virtual University's March Lightning Learning series features three 20-minute sessions dedicated to "property pimping". Even if you can't participate in the live sessions, you will receive a link to the on-demand recordings and can listen at your leisure. Register once to attend the following:
March 7 - Reviewing the Ridesharing Endorsements
Ridesharing was the insurance industry's first major introduction to the sharing economy. This session reviews ridesharing endorsements and how coverage changes with each.
March 20 - Reviewing the Home Sharing Endorsements
Airbnb, and other home sharing opportunities, hit the insurance industry about the same time as ridesharing. This session reviews home sharing endorsements.
March 28 - Understanding the Other "Property Pimping" Exposures
Beyond cars and homes, your insureds are sharing more than you know; this among both personal lines and commercial lines clients? This session illuminates what is being shared and how underwriting might change.
When looking for quick strikes of information on focused topics the VU's monthly Lightning Learning series is there to help. The next extended webinar will focus on Pollution Exclusions and includes a 'seat' to attend live, a link to the on-demand recording, and a written transcript. Consider presenting conference style for the entire agency to benefit. Please send any questions to VU staff.
Registration:
---
LAST WEEK'S MOST CLICKED LINKS
Here are the top three items that got BIM agents clicking from our last edition... see what you missed!
---
BIG "I" MARKETS SALE OF THE WEEK
Congratulations to our agent in Congratulations to our agent in New York on a
Small Commercial
sale of
$14,120
in premium!