---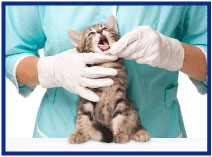 Great news! Chubb Small Commercial Insurance (SCI) is excited to announce an appetite expansion for workers' compensation. Chubb SCI's workers' compensation policy is now available for the following classes:
Medical offices

Veterinarians and animal hospitals

Pet care such as groomers and pet sitters

And more!
To see a full list of all Chubb's eligible workers' compensation classes, please view the Chubb SCI appetite guide. Additionally, Chubb SCI's workers' compensation can now be placed monoline.

Please note, Chubb is currently not able to write workers' compensation in Alaska, Hawaii, and Florida.

Chubb offers:
BOP with Blanket limit options of $50-100-250-500k

Workers Comp

Management & Misc. Professional Liability
Other available features include:
Blanket insurance coverage for building and business personal property

Hired/non-owned auto

Privacy liability and data breach (cyber)

Foreign liability including kidnap and ransom

Electronic data liability

Employee benefits liability

Employment Practices Liability (EPL)

Equipment breakdown

ERISA

Stop gap

Water back-up and sump overflow
Chubb Small Commercial Insurance (SCI) leverages superior underwriting expertise and world-renowned claims, account services, and financial strength to offer solutions for small businesses with up to $10M in revenue. Chubb recognizes that not all coverages fit the needs of every business and that is why they have crafted a customizable suite of state-of the-art insurance products to fit your client's specific needs. Available in all states except

AK

FL,

HI
&

LA .

Our other Small Commercial carriers:
Travelers Select®: Travelers Select Accounts offers a robust variety of coverages for small businesses. A proprietary BOP product, Master Pac®, Workers' Compensation, Commercial Automobile, and Commercial Umbrella are available, with a broad array of industry-specific coverage options and coverage extensions. Travelers is available in all states except AK, FL, HI, LA, RI & TX.

CNA Small Business: CNA Small Business currently offers a market for a broad variety of businesses, representing Healthcare, Financial Institutions, Professional Services, Business Services, Technology, Retail, Real Estate, Wholesalers and Manufacturing. BOP, Workers Compensation, Commercial Automobile, and Umbrella and Miscellaneous Professional Liability products are available. CNA is available in all states except AK & HI.
ACORD Applications and 3-year loss runs will be required.

If you have any questions about Chubb or the Small Commercial product, please contact Big "I" Markets Commercial Underwriter Tom Spires at tom.spires@iiaba.net.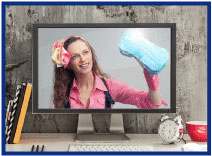 Disclaimers may not keep an E&O claim from being made against the agency, but they can aid in the defense of E&O claims. They help reinforce customer communications and provide clear guidance of what is expected of the customer and the agency. They are an excellent way to manage customer expectations.

As part of your risk management program, every agency should utilize appropriate disclaimer language on the following: voicemail, email, fax cover, agency websites, proposals, and social media outlets. It is especially important to include that coverage cannot be bound nor changed without speaking directly to a licensed agent. Disclaimers are a simple measure to implement that can help show a pattern of consistent practice that will aid in the defense of an E&O claim.

Big "I" members may access sample disclaimer language from the Big "I" Professional Liability risk management web site, EO Happens.

Not yet part of our national E&O program? Contact your dedicated state program manager today to learn more and receive a proposal.
---
Submitting Eagle Express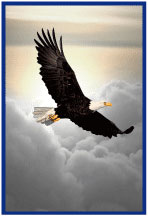 Big "I" Markets' Eagle Express can provide your agency with packaged personal lines new business quote proposals in all states except Alaska, Florida, Hawaii, Louisiana, Michigan, Rhode Island and Oklahoma.

The quotable package can consist of primary homeowners, condominium, or renters along with the personal automobile. We can also quote the personal umbrella/excess, personal watercraft, personal articles and other personal toys for the client. The Eagle Express markets for package coverage are MetLife and Travelers. Eagle Express can entertain monoline auto with Progressive and monoline home with QBE in certain states.

Account packaging (also known as account rounding) is a surefire way to increase agency sales, retention and customer loyalty. By using Eagle Express, you'll extend your agency's reach by providing the potential policyholder additional choice.

All quotes are subject to underwriting guidelines which include but are not limited to coastal and geographic restrictions.

Here are a few pro tips for working with Eagle Express:
The Eagle Express desk is manned Monday through Friday between the hours of 9 AM and 5 PM Eastern Time. Eagle closes for most federal holidays.

All new business quote requests must be entered onto the Big "I" Markets platform.

Eagle Express encourages the use of the Big "I" Markets platform as means of communication.

The program allows up to 48 hours (2 business days) for the return of quotes, but we try to return them within the same day.

Please provide Eagle Express with complete and accurate information.
Information needed for each quote:
The owner's full, correctly spelled name

The owner's date of birth

The owner's address, note if the owner has lived there less than a year, please provide the previous address

The owner's telephone number.

The owner's occupation/employer

The owner's current insurer

List claims, loss and violation activity

Complete limits and coverage

Complete the online application
Automobile:
All drivers in the household's name(s) and date(s) of birth, even if they need to be excluded or are insured elsewhere please indicate.

Driver vehicle assignment, driver vehicle usage and annual mileage

The vehicle identification number is very helpful but in lieu of the VIN, please provide year, make and model, example: No to "2018 Honda Accord", Yes to "2018 Honda Accord Touring 2.0T"
Homeowners:
Include year of construction

Include living space square footage

Include for Homeowners Forms 3, 5 and Dwelling Fire, a MSB Replacement Cost worksheet

Include for Homeowners Forms 3, 5 and Dwelling Fire, home system update information include the year the work was done and the extent of the work i.e. complete or partial
For more information please email your request (include the residency state) to Jodie Bacote.
---
NEW March Lightning Learning
Big "I" Virtual University
Date: Wednesday, March 7, 20, 28
Time: 11:30 - 11:50 p.m. EDT
Cost: $9.99 for all three sessions
Summary:
The Big "I" Virtual University's March Lightning Learning series features three 20-minute sessions dedicated to "property pimping". Even if you can't participate in the live sessions, you will receive a link to the on-demand recordings and can listen at your leisure. Register once to attend the following:
March 7 - Reviewing the Ridesharing Endorsements
Ridesharing was the insurance industry's first major introduction to the sharing economy. This session reviews ridesharing endorsements and how coverage changes with each.
March 20 - Reviewing the Home Sharing Endorsements
Airbnb, and other home sharing opportunities, hit the insurance industry about the same time as ridesharing. This session reviews home sharing endorsements.
March 28 - Understanding the Other "Property Pimping" Exposures
Beyond cars and homes, your insureds are sharing more than you know; this among both personal lines and commercial lines clients? This session illuminates what is being shared and how underwriting might change.
When looking for quick strikes of information on focused topics the VU's monthly Lightning Learning series is there to help. The next extended webinar will focus on Pollution Exclusions and includes a 'seat' to attend live, a link to the on-demand recording, and a written transcript. Consider presenting conference style for the entire agency to benefit. Please send any questions to VU staff.
Registration:
---
LAST WEEK'S MOST CLICKED LINKS
Here are the top three items that got BIM agents clicking from our last edition... see what you missed!
---
BIG "I" MARKETS SALE OF THE WEEK