---
You asked, and they listened! RLI is excited to announce that the RLI Personal Umbrella policy will be making some major eligibility and underwriting changes for new and renewal business with an effective date of June 1, 2018 and later. The major changes to their eligibility guidelines are summarized below:
Drivers under the age of 20 will be eligible with one (1) incident (violation OR at-fault accident). Previously, drivers age 20-21 were eligible with one incident, while those under the age of 20 were ineligible. As a result, the yes/no question pertaining to a driver under the age of 20 with an incident has been removed.
Drivers under the age of 22 will be eligible with basic underlying automobile limit B (250/500/50 OR 300/300/50 OR 300 CSL). Previously, drivers under the age of 22 required basic underlying automobile limit of A (500/500/50 OR 500 CSL). Note that basic underlying auto limit A will continue to give a discount.
Up to $5M limits will be available for certain PUP Special risks. If a risk is in PUP Special due to the number of autos and/or properties (questions 1 and 2), and no other response(s) make the risk PUP Special, up to $5M limits will be available. Previously, any response that made the risk PUP Special was limited to $1M.
Up to nine (9) residential properties rented to others that are not occupied in whole or in part at any time will be eligible. Previously, ownership of six (6) or more of these properties was ineligible. As a result, the yes/no question pertaining to six or more rental properties has been removed.
Simplification of the farm/timberland question. Previously, they asked for how many acres of timberland and/or land that is farmed. They have removed that distinction and instead ask for how many acres of land are owned or leased.
Simplification of the target political figure question. In most states, appointed or elected political figures lower than the state level in a political subdivision with a population above 100,000 were previously ineligible. That distinction has been removed.
Increase of the prior liability loss amount for eligibility. Previously, the prior liability loss amount for eligibility was $25,000. Along with re-wording the question to include open liability claims or lawsuits, the prior liability loss amount has been increased to $50,000.
All of the changes described above necessitated a paper application refresh. While doing so, they also clarified the wording on several questions and definitions. A copy of the FL New Business App and All Other States New Business App are included for your review. If you would like a copy of the renewal application, please contact your state administrator. Depending on the state, renewal applications for business effective June 1, 2018 will be mailed shortly.

New Mexico risks will no longer have their own application; they will instead use the PUP 276 (10/17) version. However, the only policy limit available remains at one million dollars for risks with a primary address in New Mexico.

It is important to note that the new business applications attached (10/17 versions) should NOT be used unless you are requesting an effective date of at least June 1, 2018. They cannot accept the new 10/17 version of the new business application for any business effective prior to June 1, 2018. Additional communication, including fillable pdf versions, will be sent at that time.
Navigating the Hazards of Buying, Selling and Merging an Agency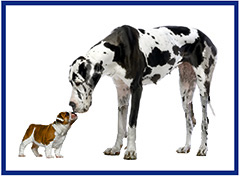 Your agency E&O coverage needs to match your type of operation. Swiss Re Corporate Solutions and the Big "I" have a program that will fit! We cover one person... or an Alliance Group!

Are you a staff of 1? Or 100? Our Big "I" endorsed E&O program offers broad protection from "one-man" shops up to those with over 100 staff. We are stable, established, competitive, and have the top claims team available.

Part of an Alliance/Cluster group? Our program offers:
Construction that allows for group pricing and underwriting, yet provides each affiliated agency certificate holder the ability to choose individual limits and deductibles (no sharing of limits).

Uniformity of coverage. The master agency and each affiliated agency is covered by broad coverage form, underwritten by a long-standing E&O carrier with unmatched credentials.

All parties are represented by claim counsel with long-standing experience in handling E&O claims. No finger-pointing at claim time or arguments among carriers about circumstances or which policy should pay.
For 25 years, the Big "I" Professional Liability Program underwritten by Westport Insurance Corporation, a member of Swiss Re Corporate Solutions (rated A+ Superior by A.M. Best), has been the premiere choice of IIABA member agents for insurance agents and brokers E&O insurance.

Let us find an E&O program that gives you peace of mind! Contact your Big "I" state program manager to learn more.
---
Covering Cohabitating Homeowners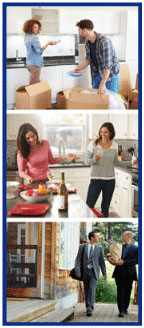 Cohabitating couples are commonplace today: two-thirds of couples cohabitate for an average of 31 months before marriage. But these unmarried partners may be surprised to find their significant others shortchanged under traditional homeowners insurance, which typically extends coverage only to relatives residing at the insured home or condo.

An endorsement to LexElite® Homeowners Insurance, Significant Other Coverage, cost-effectively closes this coverage gap, extending critical protection to the romantic partner of the named insured.

Coverage Highlights
Significant Other Coverage revises the homeowner policy's definition of "insured" to expressly include an additional resident of the household who is not the named insured's relative, but is their significant other (i.e., romantic partner). And it extends peace of mind and protection to the significant other, providing:
Worldwide third-party liability coverage for the significant other

Personal property protection for the significant other's personal possessions (while also increasing personal property limits 5 percent)
A leader in homeowners insurance protection, Lexington is always discovering new ways to keep policyholders well protected - and to keep pace with the exposures of modern life and modern families.

Significant Other Coverage is the newest in a series of enhancements to the LexElite Homeowners policy. Other available endorsements include: LexShare® HOME Rental Coverage, Mandatory Evacuation Response Coverage, Lex CyberSafety® Coverage, Pet Critical Injury Coverage, Upgrade to Green® Residential, and LexElite Eco-Homeowner® Insurance. All coverages come with industry-leading LexElite claims services.

Download a version of this article as a flyer that can be shared with your clients. Visit www.bigimarkets.com for information on all the Non-standard HO markets available - Homeowners & Rental Dwelling, Condominium, Renters, and Vacant Dwelling.
---
NEW Agency Risk Management Essentials:
Navigating the Hazards of Buying, Selling and Merging an Agency
Big "I" Professional Liability
Date: Wednesday, June 20
Time: 2:00 - 3:30 p.m. EST
Cost: FREE
Summary:
In just 90 minutes our panelists will steer attendees through the many hazards associated with buying, selling and merging an agency. Attendees will be provided with the essentials, as well as some tax and E±O implications of a merger or acquisition. Finally, we will have some claim examples of how bad claims happened to good agents following such a change.

The panel discussion will feature Bob Skow, CPCU, CAE, former CEO of the Independent Insurance Agents of Iowa; Dirk S. Nohre, CPA, CPCU, ABV, President, Nohre & Co. Certified Public Accounts and Consultants: Matt Davis, Swiss Re Corporate Solutions Claims Manager; and Jim Redeker, Swiss Re Corporate Solutions Claims Manager. Annette Ardler, CPIW, DAE, AIAM of Swiss Re Corporate Solutions will moderate the discussion.

If you have any questions relating to the topic that you would like addressed during the discussion, please email Big "I" Professional Liability's risk management director Jim Hanley.

This webinar series is provided by the Big "I" Professional Liability risk management team. A collection of risk management resources, including articles, checklists and webinar recordings, are available on the E&O Happens website. Log in with your Big "I" username and password to check it out.
Registration:
---
LAST WEEK'S MOST CLICKED LINKS
Here are the top three items that got BIM agents clicking from our last edition... see what you missed!
---
BIG "I" MARKETS SALE OF THE WEEK
Congratulations to our agent in Congratulations to our agent in Iowa on a
Travel Insurance
sale of
$1,816
in premium!