---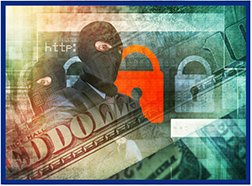 By their very nature, banks are an attractive target for cyber criminals because of the assets they hold and the personal information of customers that they keep. Due to the evolving threats and uncertainty in today's cyber landscape, it is vital for banks to take the necessary steps to guard against vulnerabilities and exposures, and to protect themselves from malicious attacks that can cause serious harm. A single breach can result in significant losses, and the damage is often not limited to lost data. It can extend to loss of customer confidence, financial harm, legal challenges and business interruption.

Much like cyber threats such as ransomware, social engineering and phishing, cyber security has also evolved. Many insurance companies, including Travelers, offer risk management services that feature pre-breach cybersecurity expertise. These services go a long way toward strengthening the systems that banks use to keep cyber criminals at bay. In the event of a cyber attack, post-breach assistance kicks in, provided a bank has secured appropriate insurance coverage.

Over the past few years, banks have increased their focus on preparing for a cyber incident - in other words, recognizing that when it comes to a network compromise, "it's not if, it's when," even for a well-defended network. Banks are doing a better job of updating their incident response plans, business continuity plans, and disaster recovery plans, at least every one or two years, and they are conducting periodic tabletop exercises to make sure that the right people respond when an incident does occur. Staying up-to-date on cyber insurance coverage is another important part of being prepared.

The tough thing about cyber security is that defenders have to be vigilant at all times, while attackers only have to get through the defense once to create havoc. For that reason, it's important to have well-designed change control procedures in place to ensure that changes to network configurations and controls do not inadvertently introduce security vulnerabilities. Many network compromises can be traced back to change control procedures that either did not exist or were not properly followed. Implementing - and diligently following - established change control procedures can help prevent the mistakes that may lead to a data breach.

How can banks best prepare for a potential cyber incident? There are many "best practices" for cyber security, but let's highlight one that is particularly valuable for preventing complacency. Banks - all industries, really - should rotate their cyber-security assessment and testing providers. If the same team is used for penetration testing year after year, they will likely find the same kinds of vulnerabilities year after year. Sometimes a new set of eyes can be beneficial. If a rotating group of trusted cyber-security assessment and testing providers consistently reports that a bank's networks and systems are clean, the bank can feel more confident that nothing important has been overlooked.

Being proactive is key - educating employees and putting proper risk management systems in place should be a high priority. Banks should work with an independent insurance agent to identify coverage to manage potential cyber exposures and ensure that employees are exhibiting behaviors that limit cyber risks. Finally, banks should utilize resources such as Travelers.com/cyber to help understand and navigate the growing threat of cyber risks.

A specimen policy is located in "Product Resources" on www.bigimarkets.com.

Travelers SelectOne®, underwritten by Travelers Casualty and Surety Company of America, is endorsed by the Independent Community Bankers of America. To find your local community bank, visit ICBA's community bank locator at www.icba.org/locate. Simply type in your zip code and the app will show you all the community banks in your area.

Travelers is committed to managing and mitigating cyber risk, and does so backed by financial stability and a dedicated team - from underwriters to claim professionals - whose mission is to insure and protect a company's assets. For more information, visit www.travelers.com/cyber.
Learn About Digital Dangers in Your Marketing Presence

Using social media is cheap; E&O claims are not! Join Big "I" Professional Liability and Swiss Re Corporate Solutions for a session in which Agents Council for Technology Executive Director Ron Berg will explore how to use digital marketing to your advantage, while James C. Keidel, Esq., Managing Partner at Keidel, Weldon & Cunningham; and Matthew Davis, Swiss Re Vice President, Claims Manager will discuss how to use digital marketing without putting your agency at an E&O disadvantage. Richard Lund, Underwriter, Vice President at Swiss Re Corporate Solutions will moderate the discussion. If you market your agency using a website, social media, texting, blogging and more, and want to stay safe from E&O claims, you will not want to miss this webinar.

Register today for the free session to be held Wednesday, October 3 from 2-3 p.m. ET.

If you have any questions relating to the topic that you would like addressed during the upcoming discussion, contact Jim Hanley, Big "I" Director, Agency Professional Liability Risk Management.
---
Goldleaf - Motor Vehicle Dealer Bonds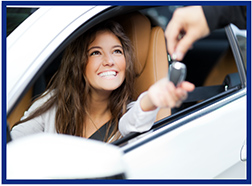 One of Goldleaf Surety's partner surety companies is featuring Motor Vehicle Bonds this quarter and has put together a very good information sheet for their agency partners. We would like to share some of this information regarding motor vehicle bonds with you.

Almost every state requires a surety bond as part of the licensing process for motor vehicle dealers. These bonds guarantee a licensed motor vehicle dealership will comply with state regulations and are required to protect consumers from fraud and other wrongful actions of dealerships and their employees. The bonds exact protection will depend on state and/or local laws.

Motorcycle dealers, mobile home dealers, car dealers, and others can all be included under the motor vehicle dealer bond requirements. Some states also have different requirements for new versus used vehicle dealers.

The dollar amount of the bond required also varies by state. Bond amounts can range from $10,000 up to $300,000. Most states have a set limit, but some have variable limits depending on how many vehicles a dealer sells.

All motor vehicle dealer bonds work in the same basic way. If a bonded motor vehicle dealer breaks the bond's terms, the damaged party (i.e. customer, bank, or government agency) can make a claim against the bond for compensation. The surety will pay out the claim if warranted, but the dealer is responsible for paying back the surety in full.

Goldleaf's experience staff of account specialists can assist you with obtaining a Motor Vehicle Dealer Bond, or any other type of bond you may need.

For Contract bonds, License and Permit bonds, Court and Fidelity Bonds, Large Commercial Bonds, Technology and Software Bonds, and Private Equity Ownership Bonds, log in to www.bigimarkets.com or email bigimarkets@iiaba.net and an underwriter will contact you.
---
NEW Cyber Insurance - Coalition Training Sessions

Big "I" Virtual University

NEW Inland Marine - Wrap-Ups, OCIPs, and CCIPs: Issues and Solutions

Big "I" Virtual University

Date: Thursday, October 4

Time: 2:00 - 3:00pm EDT

Cost: FREE

Summary:

Introducing Coalition Cyber Liability through the Big "I" Markets platform. Gain an understanding of how to enter business into BIM, be redirected to the Coalition website, view the automated risk assessment process, bind coverage and launch epay collection process for taxes and fees.

Panelists:
Shawn Ram - Coalition
Aimee Fawns - Big "I" Markets
Carla McGee - Big "I" Markets

Please send any questions to Carla.McGee@iiaba.net.

Registration:

Dates: October 17

Time: 1:00 - 2:30pm EDT

Cost: $49 (includes live presentation, recording and written transcript)

Summary:

Insurance agents and brokers who provide services to construction managers, general contractors, and subcontractors - this is a MUST ATTEND EVENT for you.

You will come away from this workshop with:

An understanding of the use of CIPS and current trends

The ability to identify issues inherent with CIPs

Contract documents

CIP manuals

CIP policies

Useful tips and solutions you can use to better advise your clients and structure appropriate insurance programs

Don't miss this overview of the major additions, deletions, and revisions you need to understand in order to advise your clients.Please send any questions to VU staff. Review all VU education offerings here.

Registration:
NEW Lightning Learning for October
Big "I" Virtual University
Dates:October 10, 24, 31
Time: 11:30 - 11:50 a.m. EDT
Cost: $9.99 for all three sessions
Summary:
The VU's October Lightning Learning series features three 20-minute sessions dedicated to trick or treaters, blogging, and Ordinance or Law Even if you can't participate in the live sessions, you will receive a link to the on-demand recordings and can listen to them at your leisure. Register once and attend:
October 10 - The Trouble with Trick or Treaters – What to Tell Your Clients
Three weeks from the date of this session, those little candy beggars will coming knocking on your and your insured's door. From a liability standpoint, would it be better to turn the light off and go someplace else to avoid any liability issues?

No, I don't want to take away your fun. Stay home and pass out all the candy you don't eat yourself.

But, I do know there are those among us who like to prank before being pranked – what about their liability?

This is the focus of this session – legal liability for injury on your premises suffered by one of the little darlings disturbing your evening. In this session we:
October 24 – Do Your HO Clients Blog (Or Talk Bad About ANYONE)? You Better Know
Social media has made it easier than ever for everyday citizens to ruin the life of a neighbor or a local business. Blogging, facebooking, etc. allows your insureds to spread rumors, tell lies, criticize or just blow off steam about those around them.

The ability to denigrate someone to a large audience has increased the personal injury exposure for your homeowner clients. This is easily remedied by an endorsement, but are carriers going to begin asking new questions? I don't know. But it's worth a thought.

In this session we review the personal injury exposure, the endorsement and some ideas you can pass along to your clients to help them avoid being sued.


October 31 – Ordinance or Law Problems for Homeowners
Any house not in compliance with current building codes subjects the owner to a potentially major coverage gap following a "major" loss because ISO's homeowners' policy provides only a limit amount of coverage to pay the additional costs of rebuilding a home in compliance with current building codes.

In this session we:

Define what constitutes a "major" loss from a building code perspective;

Highlight the limited amount of coverage provided by the unendorsed HO policy; and Detail the HO policy Ordinance or Law endorsement.
Consider presenting conference style for the entire agency to benefit. Please send any questions to VU staff.
Registration:
---
Be one of the first five with the correct answers and win a $5 gift card (Starbucks, Dunkin' Donuts, Baskin Robbins, or Krispy Kreme).

Don't forget to answer the Tie Breaker!

1. What classic cartoon character name was inspired by a car dealership commercial?
2. Weather Channel reporter Mike Seidel was caught on live TV faking the severity of the wind during Hurricane Florence. What gave him away?
3. What famous fictional journey began on this day in 1872?
TIE BREAKER

TB - What is the size limitation for community banks, savings and loans, or savings banks under the Community Banks Business Insurance Program product? (Please note that credit unions have a different limit)
---
LAST WEEK'S MOST CLICKED LINKS
Here are the top three items that got BIM agents clicking from our last edition... see what you missed!
---
BIG "I" MARKETS SALE OF THE WEEK
Congratulations to our agent in Tennessee on an Commercial Auto - Monoline sale of $17,051 in premium!