---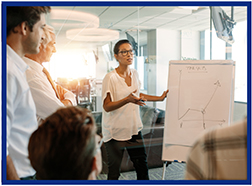 Chubb's business owner's policy (Chubb BOP) is designed specifically for small businesses. With broad protection for property and liability exposures, Chubb BOP serves as the foundation for your clients' insurance portfolio.

Appetite
Chubb BOP helps protect small businessowners with up to $30M in revenue, in more than 500 business classes across the following industries:
Artisan contractors

Clubs and associations

Cultural institutions

Financial services

Healthcare

Real estate

Retail stores

Service businesses

Technology

Wholesale businesses
Coverage
Chubb BOP is developed from our renowned commercial package, Customarq, to provide superior coverage tailored for small businesses. This state-of the-art policy is crafted to address industry specific risks with multiple features for property and liability insurance.

Optional enhancements:
Property enhancements including a unique automatic blanket limit of insurance concept that ties together valuable property coverages

Liability enhancements including broad named insured and blanket additional insureds

Privacy and data breach

Animal bailee coverage

Earthquake (in selected states)

Employment practices liability

Foreign liability including kidnap and ransom

Electronic data liability

Equipment breakdown

Water back-up and sump overflow

Professional liability insurance for beauty parlors, dental labs, florists, funeral directors, hearing aid establishments, optical establishments, printers, and veterinarians

Crime, including forgery and alteration, money and securities, as well as employee dishonesty
Total Account Solution
Building a portfolio with Chubb means broad, state-of-the-art insurance protection all in one place. Add supporting insurance products to a Chubb BOP policy for the complete insurance solution your clients want.
Umbrella: Umbrella insurance from Chubb provides an additional layer of coverage over existing liability policies, offering small businesses even more insurance protection.
Workers' Compensation: Chubb's workers' compensation policy provides small businesses an insurance solution with broad coverage and Chubb's exceptional policy and claims service.
Commercial Auto: Chubb's commercial auto policy includes personal injury protection, uninsured and underinsured motorist coverage limits up to $1M as well as endorsements that include additional coverages.
Management and Professional Liability: Chubb's ForeFront Portfolio suite provides additional management and professional liability insurance including employment practices, crime, and cyber liability.
Cyber Enterprise Risk Management (ERM)/DigiTech® ERM: Using a three-prong approach, Cyber ERM and DigiTech ERM incorporate risk transfer, loss mitigation services, and post-incident services to help protect against your client's cyber risks.
Foreign Package: As your client's business spans national boarders, their coverage must expand too. Chubb SCI's foreign package policy is a multiline coverage that protects more than inventory and intel, it protects your client's greatest asset, it's people.
Why Chubb?
Chubb SCI leverages superior underwriting expertise with world renowned claims, account services, and financial strength. Your clients work hard to grow their business, so they need an insurance company that can grow with them. Chubb's longstanding tradition of excellence makes us an easy, and wise, choice.

Optional Solution - Customarq Package
If your client is in need of a tailored solution, consider our commercial Customarq Package. Using Customarq, agents and brokers can choose to submit business either online or through their local Chubb branch. To learn more about the solutions offered by Chubb's Commercial Insurance division, please visit chubb.com.

Chubb Small Commercial Insurance (SCI) leverages superior underwriting expertise and world-renowned claims, account services, and financial strength to offer solutions for small businesses with up to $10M in revenue. Chubb recognizes that not all coverages fit the needs of every business and that is why they have crafted a customizable suite of state-of the-art insurance products to fit your client's specific needs. Available in all states except AK FL, HI & LA.

Our other Small Commercial carriers:
Travelers Select®: Travelers Select Accounts offers a robust variety of coverages for small businesses. A proprietary BOP product, Master Pac®, Workers' Compensation, Commercial Automobile, and Commercial Umbrella are available, with a broad array of industry-specific coverage options and coverage extensions. Travelers is available in all states except AK, FL, HI, LA, RI & TX.
CNA Small Business: CNA Small Business currently offers a market for a broad variety of businesses, representing Healthcare, Financial Institutions, Professional Services, Business Services, Technology, Retail, Real Estate, Wholesalers and Manufacturing. BOP, Workers Compensation, Commercial Automobile, and Umbrella and Miscellaneous Professional Liability products are available. CNA is available in all states except AK & HI.
ACORD Applications and 3-year loss runs will be required.

If you have any questions about Chubb or the Small Commercial product, please contact Big "I" Markets Commercial Underwriter Tom Spires at tom.spires@iiaba.net or Claire McCormack at claire.mccormack@iiaba.net.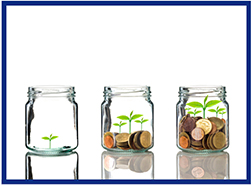 InsurBanc's David Tralka recently sat down with Insurance Journal to discuss organic vs. inorganic growth and which option is better for growing your agency.

With interest rates rising again, agency owners need to take a look at all of their options, whether that is investing in producers and technology or acquiring a new book of business or agency. Both investing in your agency, and building your agency organically offer many rewards, but what plan makes sense for your agency in this rising interest rate environment?

You can view the full article here.

Learn more about Insurbanc, the bank founded by and for independent insurance agents, at www.insurbanc.com.
---
When Trees Attack
"When great trees fall, rocks on distant hills shudder, lions hunker down in tall grasses, and even elephants lumber after safety." --Maya Angelou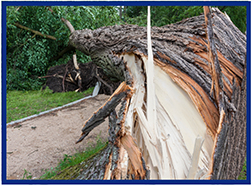 Back in March a powerful windstorm knocked over an 80' pine tree near the front corner of my neighbor's house. Due to its position it could have fallen on one of four houses (including mine), two of them right next to it so the amount of open space in which it could have fallen was very small. Fortunately, it fell between two of the houses only damaging a section of fencing. It could have been much worse.

Here are some more examples of damage from trees:

A large rental house caught fire. The fire took out most of the second floor and damaged the rafters. The firefighters had to cut holes in the roof to put it out. The owner boarded up the windows and put a huge blue tarp over the roof. About two weeks later, during a big storm a large tree fell across the back corner of the house and crushed the roof of the attached garage. These two unrelated events occurred within the same month but between them they nearly destroyed the entire house resulting also in loss of use and rental income.

A $750,000 home had not one but two separate instances of flooding from broken pipes, and then a tree fell on it in the same year.

These last two homeowners have a similar problem: large losses combined with mixed coverage needs. Fortunately Big "I" Markets has coverage for all of them and more with our Non-standard Homeowners or Rental Dwelling, Non-standard Condominium Unit Owner, Non-standard Renters, & Vacant Dwelling - Non-standard markets.

While there is no maximum Coverage A limit, there is a $150 - $200K minimum limit that varies by state, and exposure. Markets include:
Primary Home

Secondary Home

Short & Long-Term Rental

Personal Builders Risk

Corporate Name or LLC

Unprotected Home

Renters

Log Homes

Condominium

Coastal

Vacant Dwelling
Send us:
Older, updated well-maintained homes (Older Home Questionnaire Required)

Coastal, Non-Coastal or Brush Exposures

Log Homes

Trampolines, Unacceptable Animals, Unfenced Pools

Homes titled in an LLC or corporate name (Corporate Questionnaire Required)

Risks cancelled due to nonpayment of premium

Risks with prior losses or being non-renewed

Protection class 9/10

Builders Risk
Ineligible risks include knob and tube wiring, homes in poor condition/poor maintenance, mobile homes, risks with open claim, more than 2 family unit, and business or day care on premise.

COVERAGE HIGHLIGHTS & AVAILABILITY
Industry-accepted ISO HO3 policy forms modified to tailor coverage for unique exposures

Many standard ISO endorsements and customized endorsements available

Flexible deductible options

Minimum Premium $1,000

All policies are prorated, except for taxes & fees in some states

Lex CyberSafetySM endorsement (provides liability coverage for damages arising from cyberbullying claims)
These markets are available in all states except for Hawaii. Log into www.bigimarkets.com to learn more.