---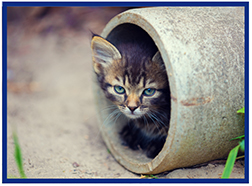 "An icemaker in a local house malfunctioned and began leaking, causing water damage to the floor, walls, and the ceiling below."

Unless the hidden water damage causes one to fall through the floor you're not likely to hear this reported on your local evening news alongside burglary and fires. However, when it comes to homeowners insurance claims, water damage from a plumbing leak is six times more likely to occur than fire, and seven times more likely than theft. To the homeowner the emotional and financial cost can be equally traumatic.

Here are just a few real-life examples:
Water from a leaking air-conditioning unit saturated nearby drywall and eventually damaged a painting hung on the wall.

A wedding celebration had to be relocated after a pipe in a third-story bathroom leaked throughout the first and second floors of the home.

A frozen pipe ruptured in a vacant vacation home. Once it warmed up water ran continuously for several days, turning the basement into a swimming pool.
In addition to costly damage and overall frustration, these scenarios share a common theme: They could have been avoided or minimized significantly had immediate steps been taken and the homeowners involved could have used a mop instead of a claims adjuster.

AIG has put together an updated list of leak-detection devices which when properly installed can qualify your clients for a premium credit. "Whole-house" water shut-off systems can detect or prevent water damage due to plumbing malfunctions or leaks. They are designed to respond when no one is home and often connect to a central security system. Generally, there are two types:
Flow-based devices monitor water flow in the pipes, allowing water to flow continuously for a set volume or length of time.

Sensor-based devices are placed in high-risk locations, such as near artwork or appliances that use water.
Sensors signal the valves to close when they get wet or fall below a critical temperature. Devices can be used in combination for maximum protection.

If a home is not equipped for holistic detection, point-of-use devices can be applied directly to the supply lines of toilets, sinks, dishwashers, washing machines and more. Vendors such as Water Security Solutions can advise on appropriate device choices for each homeowners' needs.

AIG's Private Client Program is available to registered Big "I" Markets agents in all states. Float over to Big "I" Markets and click on Affluent Program-New Business to learn more!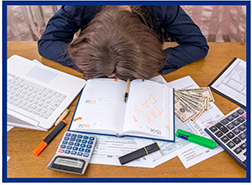 Are your employees' financial worries affecting your bottom line?

A recent article in 401k Specialist magazine highlights the notion: we're stressed about financial stress. An astounding 7 in 10 workers are stressed over their finances and this impacts employees in both physical and psychological ways which can affect workplace productivity.

With that information it's not surprising that trending in the retirement community is the emphasis on overall financial wellness for 401(k) plan participants.

The key with financial wellness is to help plan participants understand that taking control of their total finances can lead to positive outcomes in many other areas of their life. Financial wellness is just that, wellness from being informed and in control. Enhanced education beyond the 401(k) plan teaches participants how to deal with things such as debt, college loans, large purchases, budgeting, etc. By assisting with real-life situations, financial wellness can help individuals understand and make adjustments in their everyday lives to help ease financial pressures. Once in control, financial wellness programs can educate participants on more advanced topics to help increase their financial literacy.

By helping employees reduce the stress of financial burdens you create a positive change that impacts everything from their work habits to their savings.

The Big "I" MEP 401(k) Plan has a great online portal to help you and your participants achieve their financial goals - "My Financial Fitness"- offers a wide array of personalized tools engineered to boost financial literacy in an easy and engaging easy way. We offer topics for every stage of life, pinpointed knowledge building exercises, how-to-tutorials, games, progress tracking and webinars!

The Big "I" MEP 401(k) Plan, available exclusively to Big "I" members, has helped many agencies fulfill a part of their fiduciary obligation by reviewing their plan expenses and educating them on the true cost of their plan.

If you are interested in a free, no pressure, apples-to-apples comparison for your plan, please click here, complete the form and send back to Christine Muñoz.
---
Get Ready For Boating Season
Last weekend I put away the unused snowblower and pulled my power mower out of the garage. I got it ready for the coming months of mowing (mostly) weeds by checking the oil level and letting it run at idle for 15-20 minutes. I may need to sharpen the blade, but unless something is wrong with it, that's all I do to get it ready for the season. Those with riding mowers need to take a few more steps, but their spring preparations are still pretty easy.

But a boat, even a small one, is a lot more complicated to take out of storage, even when stored in a secure facility. You start with checking the hull for damage. Then there are controls, winches, motor(s), batteries, anchor(s), moors, life vests, and various electronics to ensure are in proper working order. Once it's back in the water (not always a sure thing) it must be inspected for leaks and other systems checked. And let's not forget the sails. The bigger the boat or ship, the more that needs to be checked and prepped.

Chubb Recreational Marine Insurance
Big "I" Markets partner Chubb is sharing an updated "Coming Out of Lay-Up" tip sheet, along with a full length "Coming Out of Lay-Up" brochure. Developed by Chubb's team of highly experienced marine specialists, these education resources are designed to help yacht and boat owners store their vessels safely over the winter and ensure readiness for spring commissioning next year.

We encourage you to share this valuable information with your clients whenever possible. You can download the PDFs from the following links:
For over a hundred years, Chubb and its predecessor companies have offered unparalleled stability and protection for small boats, yachts, luxury mega-yachts, and more. Whether your clients own a runabout, sailboat, yacht or mega-yacht with a full-time captain and crew, Chubb offers some of the most seaworthy coverages and services available.


Personal Watercraft

Boats 35' or less

Yachts: 36' and greater

$3m and greater, 70' in length and greater, with a full-time paid captain
Get underway and sail over to www.bigimarkets.com to choose Recreational Marine from the personal products menu to review full coverage details or to submit a quote.