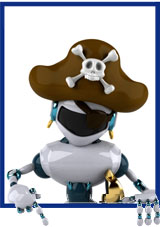 Cyber Security. It seems like every day we hear about a breach of "secure" data. Credit card information, Social Security numbers, health data, the list goes on. Sometimes it's just a few thousand up to over 200 million. Right now it seems as if the bad guys are ahead of the curve but some people are trying to change that.

The Center for Innovative Technology brings together security savvy investors and cybersecurity entrepreneurs in its Mach37TM program. Mach37 is a combination of intense mentoring and money to get these start-ups up and running faster by enabling them to test before bringing them to the marketplace. Their fourth session will begin on March 2nd for eight new companies trying to fight back against the data pirates.

While hackers are one type of data breach it's not the only one, but it tends to be the most costly. Make sure your commercial clients are properly covered.

Cyber Liability & Security Insurance from A.J. Wayne & Associates can entertain all types including, but not limited to, the following:
Technology companies

Healthcare providers

Manufacturers

Retailers (online & offline)

Financial institutions or other financial companies

Professional services companies

Restaurants

Distributors
Alexander J. Wayne and Associates can quote Data Breach coverage with three simple pieces of information:
Name of Firm

Revenues

Industry
Yes, it is that easy. In less than twenty-four hours you will receive a quote subject to a short form application. For more information visit the A.J. Wayne & Associates
Cyber Liability and Security
page at
www.bigimarkets.com
.
Competing with Direct Sales & Captive Agency Insurers in Personal (and Commercial) Lines
March 25, 2015; 1:00 to 4:00 p.m. Eastern Time
$79 -
Click here to register
.
Are you tired of all the insurance commercials that shout "Price! Price! Price!"? Are you sick of the silly claim that someone's exposures to loss can be analyzed and priced in 15 minutes or even 7 ½ minutes? How about losing business to someone selling an inferior product yet claiming, "SAME COVERAGE, Better Value"? If so, then sign up for the new 3-hour webinar called "Competing with Direct Sales and Captive Agency Insurers in Personal (and Commercial) Lines." While the focus is primarily on personal lines where direct sales and captive agency companies dominate the marketplace, the first hour addresses both P&C lines and many of the principles discussed throughout the webinar are applicable to both. VU webinar questions can be sent to
bestpractices@iiaba.net
.