A high-skill, high-service national surety broker specializing in surety bonds.
100's of Bonds...All 50 States
1000's of Satisfied Customers.
Just ONE Company!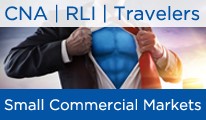 Three carriers, one submission. Broader options put choice and quality at your fingertips.
Provides comprehensive professional liability coverage for architects, engineers, and surveyors with the expertise to understand a firm's needs and the authority to get the job done.